As a Jewish educator, communicator, and gifted storyteller, Lee Weissman (also known as

@JihadiJew) uses his expertise to encourage positive relationships and cultivate understanding between people of different faiths using social media, his

blog

and initiatives such as Abraham's Tent
.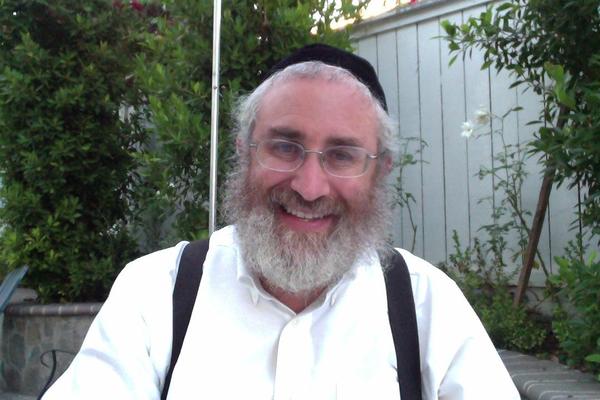 Lee has a wealth of knowledge under his belt which he presents in a wonderfully down to earth and

accessible

way

. In fact, a hefty amount of my own Islamic knowledge and understanding came from him when I was first learning about Islam. So many of my Christian and new Muslim friends were quoting him and I wondered who this person was that he could attract such a diverse crowd of followers.
The love and respect people have for Lee is abundantly clear and well deserved. Being such a positive influence in an internet age however, often attracts its fair share of detractors along the way. However, Lee diffuses any negativity directed towards him with warmth, humour, and a healthy dose of self-deprecation. Essentially, he puts his inspiring words into action through his interactions with others thus demonstrating how communities can forge positive connections with one another.
In the following guest post, Lee reflects on insularity, fellowship, and Ramadan.
Judaism has been, for nearly all of its history, a religion of virtual self-
absorption
. The Torah chronicles the unique experience of Bnai Yisrael, the descendants of Jacob and outlines the unique laws given them. Judaism is about US, about our duty, our history, our way of life. When history forced us to peek outside the confines of texts and insular lifestyles, the results were often, though not always, tragic for the integrity of the Jewish people, the Chosen People.
Chosen by God not for favor or greatness but for its own discipline and adherence to the laws given to them
. Chosen for some destiny that is never quite stated, never quite clear and forever on the back burner. As for the rest of the world, they were given seven general laws of faith and morality by Noah and few Jewish scholars elaborate on them and few Jews can even name them.

The prophet Yeshayahu (Isaiah 45:18) taught that "God formed the world that it should be 'settled.'" Scholars like the Meiri of Medieval France understood that to mean that the purpose of the world was to be civilized. We are not just here to produce and to consume. We are here, all human beings on this planet, to create peaceful, productive, just societies. The laws given to Noah are part of the skeleton for such a world. But where is its flesh, where is the life force of this new and better world.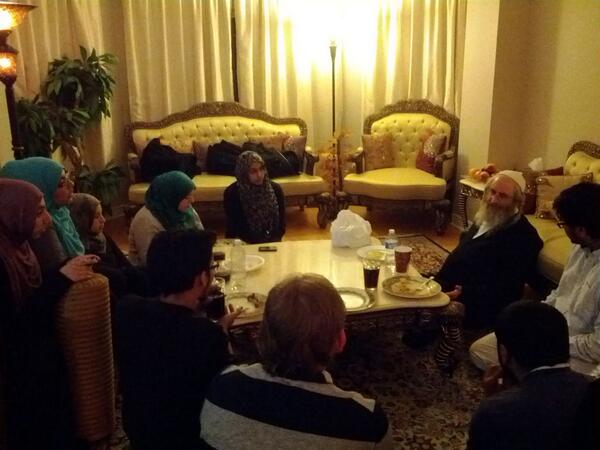 Year after year, as I watch my Muslim friends immerse themselves in the physical and spiritual challenges of Ramadhan, I believe that I see glimpses of that "settled" world emerging in all its fullness. Millions of people, struggling with their most basic desires, setting spiritual goals for themselves, seeking extra time for reflection and prayer. Fasting, prayer, reflection are all elements of an Abrahamic spiritual tradition that we share. In two weeks our month of intense reflection will begin. For now, though, I am on the sidelines. That too, is part of my job as a Jew.
The "Aleinu" prayer that we recite three times a day at the end of each prayer service encourages us strive "to repair the world with the sovereignty of the Almighty.
" It's a big job. There could be no bigger job and it simply can not be done alone. We need each other. All of humanity needs each other to accomplish this.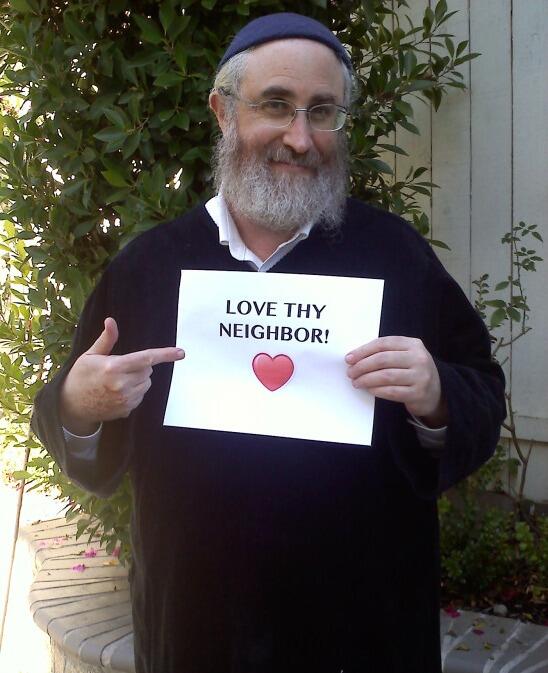 In my modest way, through social media and all sorts of interactions with Muslim friends, I have tried to make myself a cheerleader for the good, inspiring a little and helping my friends along
.

I believe we were chosen for that, to use the Torah as our yardstick for determining what is good in what we encounter in the world and then encouraging and nourishing that good wherever and whenever we see it.
Mostly, during Ramadhan, I am grateful to many friends, Jewish, Muslim, Christian, Hindu, Buddhist and just about everything else, who "get it" and help my mission of "closeness" be a mission of connection, fellowship and building together.
May Hashem / Allah (swt) help us to build together the world
He wants us to live in out of His love and mercy.
You can learn more about why Lee chose his name Jihadi Jew here:
Why Jihadi Jew?
Following that, you may wish to head on over to
#MyJihad
, a public education campaign "that seeks to share the proper meaning of Jihad as believed and practiced by the majority of Muslims. Jihad means "struggling in the way of God". The way of God, being goodness, justice, passion, compassion."
Lee is also involved with a non-profit organisation called
Abraham's Tent
which aims to bring Muslims, Jews, and Christians together in open dialogue with one another. You can find Abraham's Tent on their
blog
and on
Facebook
.